California will host the 30th Asia-Pacific Economic Cooperation (APEC) summit in November. Political and business leaders will join APEC San Francisco under the theme, "Creating a Resilient and Sustainable Future for All." Ahead of the summit, Governor Newsom consolidated California's ties with China by meeting President Xi Jinping in Beijing and touring major coastal regions including China's Greater Bay Area. The October visit focused on climate change, economic development, and cultural exchange, supporting APEC 2023 priorities of building an "Interconnected, Innovative, and Inclusive" region.
A Pacific Rim partnership including China and Russia, APEC symbolizes post-Cold War Asia's economic multilateralism promoting regional integration. Its 21 members represent 40 percent of the world's population, 60 percent of world GDP, and half of world trade. More than 60 percent of U.S. goods exports go to APEC partners, including California's top six export markets. The United States last hosted the summit in 2011, when the Obama administration initiated the U.S. "pivot" to Asia. Regional trade has clearly grown with China's rise, and so has uncertainty about U.S. leadership abroad in a changing world order. How will APEC 2023 shape U.S. leadership in Asia? What are the implications for California?
APEC's Role in Asian Integration
Formed in 1989, APEC led Asia's "new regionalism" advancing the U.S.-led liberal order. The 1997 Asian Financial Crisis catalyzed Association of Southeast Asian Nations (ASEAN)-centered economic initiatives. In 2008, the global financial crisis appeared to "formally put an end to the unipolar post-Cold War era." Post-2008 uncertainty sharpened U.S. multilateral engagement in a reconceptualized "Indo-Pacific" region. China-centered plans for regional integration, led by President Xi Jinping's Belt and Road Initiative (BRI) from 2013, called into question APEC's traditional role under U.S. leadership.
Twelve APEC members excluding China signed the "high quality" Trans-Pacific Partnership in 2016, prevailing as the TPP11 after then-President Trump's U.S. withdrawal in 2017. COVID19 magnified the U.S.-China rivalry framing regional relations. President Biden launched the Indo-Pacific Economic Framework for Prosperity (IPEF) in May 2022 with 13 partners excluding China. All 13 besides India and Fiji are APEC members. IPEF's leading comparison without U.S. participation is the 16-member Regional Comprehensive Economic Partnership (RCEP) between ASEAN and Asia-Pacific partners including China. Conceived in 2011, RCEP entered into force in January 2022 as the world's biggest free trade agreement.
What's so new and distinct about Asian regionalism? Compared to Europe's highly-institutionalized "hard" model, informal and inclusive networks distinguish Asia's "soft" variant. Like many counterparts, APEC retains its consensus-based decision-making and voluntary commitments, emphasizing the process rather than results of cooperation. But changing global conditions expand the scope of cooperation beyond market access, to new challenges like supply chain resilience and the digital economy. The United States' latest IPEF plan indicates, "past models of economic engagement did not address these challenges, leaving our workers, businesses, and consumers vulnerable."
From APEC to IPEF, are Asia's overlapping multilateral initiatives effective in meeting such priorities? For optimists, trade and institutional ties promote regional stability by creating economic and normative incentives for cooperation. For pessimists, Asia's "talk shops" of words without action are not so new nor effective, masking geopolitical priorities and great-power preferences for bilateral tools of influence. Against such debates, why does APEC 2023 matter for U.S. regional leadership?
APEC 2023's Significance
Since 2021, the Biden administration has offered to host APEC 2023 as a chance to showcase U.S. leadership abroad. This year's "interconnectivity" priority covers supply chains, trade, and transport infrastructure. "Innovation" advances climate mitigation, disaster management, digitization, and food security. "Inclusiveness" addresses social equity, SMEs, and workers' rights.
Whether APEC 2023 will further U.S. leadership on these goals depends on the coordination of global and domestic priorities. APEC's envisioned outcomes align with U.S. priorities at other Asian engagements this year, most importantly Biden's new IPEF. IPEF moved forward in May by concluding talks on supply chains, one of its four pillars for a Connected, Resilient, Clean, and Fair Economy. Those talks were held on the sidelines of APEC meetings leading to the San Francisco summit. But such global priorities must also translate into gains at home. Mexico and Canada's emergence as the biggest U.S. partners in bilateral goods trade this year renews debate about the costs of U.S.-China competition and post-pandemic supply chain shifts for U.S. producers and consumers. In San Francisco, local businesses are weighing APEC's short and long-term impacts as the city promises that "APEC is going to be EPIC."
Second, APEC 2023 will test how the United States coordinates geopolitical and economic forces. Neither Biden nor President Putin attended the 2022 Bangkok summit, where members displayed division on Ukraine. Last year's highlight was a walk-out during the May trade meeting, by U.S. Trade Representative Katherine Tai and counterparts from Australia, Canada, Japan, and New Zealand. Chile and South Korea joined their later statement condemning Russian aggression. This year's ministers' meeting recognized ongoing differences on Ukraine and failed to produce the usual joint statement on trade. A U.S. Chair's statement instead indicated, "APEC is not the forum to resolve security issues."
Third, U.S. leadership via APEC requires managing regional power alignments between the United States and China. Putin's absence will sharpen attention on U.S.-China frictions. Regional anxieties heightened in May when U.S. chipmaker Micron became the first target of China's retaliatory sanctions. The restrictions "for safeguarding national security" were announced after the G7 Hiroshima Summit mobilized cooperation on economic security and opposed "challenges posed by China's non-market policies and practices." The U.S.-China rivalry only intensifies the dilemma of power alignment for APEC partners. South Korea is a key example confronting this dilemma as a U.S. military ally, economic partner of China, and chip industry leader facing U.S. pressure "not to fill any market gap in China." Such ambivalence about aligning against China also extends to advanced G7 economies, where leaders reassure, "We are not decoupling" but "de-risking and diversifying" from China.
Implications for California
APEC 2023 presents valuable opportunities for California amid post-pandemic recovery, geopolitical instability, and U.S.-China competition. This year's priorities bring out California's role in APEC trade, innovation, and sustainable development, drawing on locational and cultural ties with the region. California's hosting may boost U.S. regional leadership by amplifying such areas of broader alignment.
Foreign trade is a major driver of California's $3 trillion economy, supporting more than 5 million jobs, or 1 in 4. As the second biggest U.S. exporter to APEC after Texas, California exported $120 billion in 2021, driving 69 percent of total state exports and 11 percent of the U.S. total. As the biggest importer, California imported $385 billion. California's top six markets Mexico, Canada, China, Japan, South Korea, and Taiwan—all APEC members—accounted for 55 percent of total exports in 2022. Computers and electronic products lead California-APEC trade. In addition to supply chain resilience, APEC 2023 aims to enhance services and digital trade, and equitable and inclusive approaches to trade.
As Vice President Kamala Harris told APEC leaders in 2022, California is "known for economic innovation." California's environmental innovation highlights APEC's key complementarity with IPEF. IPEF's Clean Economy pillar builds on APEC's green growth commitments since setting targets for lowering environmental goods tariffs in 2012 to widen technology access. At APEC 2022, Harris promised new decarbonization targets this year.
Environmental innovation also drives California's partnership with China. Climate collaboration topped Governor Newsom's October agenda in China, where he visited Hong Kong and four coastal regions representing 28 percent of mainland China's GDP and 53 percent of its foreign trade. Subnational, public-private partnerships have long guided California and China's joint leadership on climate change and clean energy as the world's biggest greenhouse gas emitters. Newsom's Beijing visit produced a Declaration on climate action and cooperation, and new MOU with the National Development and Reform Commission. In China's Greater Bay Area, he reviewed Shenzhen city's transition to a fully-electric bus system since 2018. A new MOU with Guangdong province supports ongoing efforts to emulate California's emissions trading program. In addition to the enduring environmental partnership, Newsom focused on recovering post-pandemic economic ties, raising the importance of fair competition. He sought to revive cultural exchange to counter Asian hate crimes, which in 2021 grew by 178 percent in California, home to the biggest Chinese-American community by state.
Optimistic Scenario
Global events this fall raise three lessons for APEC: China's active diplomatic outreach, Russia's isolation, and the balancing act of other players in the U.S.-China rivalry. The BRICS (Brazil, Russia, India, China, South Africa) summit in August signaled the rising voice of emerging economies. At the September G20 summit in India, where Biden proposed an India-Middle East-Europe Economic Corridor for regional integration, BRICS members besides China and Russia also joined U.S. reaffirmations of the G20's global economic significance. Xi and Putin skipped the G20 summit but met at the October BRI Forum in Beijing projecting China's "Global Community of Shared Future."
APEC's 2023 agenda extends its relevance as one of Asia's oldest multilateral partnerships. Its success requires managing global and domestic interests, geopolitical and economic priorities, and regional power alignments between China and the United States. Domestic interests are heightened by major leadership transitions next year, in not just the United States but also key partners like Taiwan, Mexico, and India. Economic-security linkages are increasingly tighter given Asia and the West's growing reliance on "new economic statecraft" in strategic sectors. Especially for regional partners seeking to avoid choosing sides, the costs of U.S.-China competition clearly outweigh the benefits of cooperation.
California's hosting raises optimism in two ways. First, California's global leadership linking economic innovation and environmental sustainability integrates common priorities of APEC and newer U.S.-led frameworks in Asia. Second, these priorities have advanced the California-China partnership even as Washington-Beijing ties have deteriorated on regional security, trade, and values. The positive spillover effects of subnational economic cooperation, to wider issue-areas and higher government levels, have historically motivated Asia's multilateral initiatives.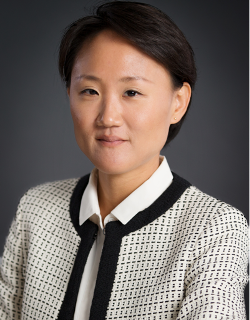 See-Won Byun is assistant professor of international relations and Pacific Asian Studies director at San Francisco State University.